Coaching and Online Groups
Coming September 2020 – MindQuest Groups
MindQuest Groups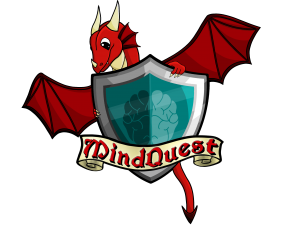 MindQuest: Stepping Up to Challenges
An engaging and fun introduction to strategies for social, emotional and executive functioning skill improvements for grades 2-3 and 4-5.
MindQuest: Game On! Intensive

Helps kids and parents set social, emotional and executive functioning improvement goals and supports the follow-up to accomplish those goals with the concepts of gaming to engage kids with fun.
MindQuest: Transitions

For grades 6-7 where the pre-teens/teens work to accomplish goals to be more productive, calm and in control with schoolwork and any work they need to get done. The concepts of the psychology of gaming are used to increase engagement and retention of skills.
The MindQuest Games podcast begins this September, 2020, to provide parenting ideas to support Pandemic Parenting and Schooling with more fun and games. We all need a little more fun right now!
Sign up for notifications at the bottom of this page to be notified of free and discounted offerings this school year by MindQuest Games Podcast and Groups, created by Anne Tyler, MS, LMFT.
MindQuest Games brings the power of neuroscience and games to children, teens and parents to improve motivation, connection, fun and increase success for family flourishing.
Coaching Services by Video-Conferencing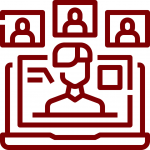 Anne Tyler is a licensed family therapist who is continuing to provide coaching services to adults, parents and teens in Minnesota, nationwide, and internationally as she has done in the past. Goals for coaching can be customized to your needs or you can participate in the highly successful MindQuest Coaching for executive functioning skills in groups or just with your family.
All services are provided by video-conferencing or phone. Discounted coaching session packages will be available during the pandemic school year of 2020-21.
Anne specializes in coaching gifted teens and individual adults and parents who have gifted children. The MindQuest parent coaching involves research based strategies to improve executive functioning skills for gifted & talented, highly creative, ADHD, and twice exceptional children in ways that engage the child with games and play as they learn new skills.
Anne is known for the groups and games she developed called, MindQuest. She has recently revised the format for online participation by groups of kids and parents to help improve skills and cope with stress during the pandemic at home and in school life, wherever they attend school.
MindQuest curriculum and activities can also be completed at your own pace at a time convenient to you in coaching with individual children and parents.
Contact Anne for more information.