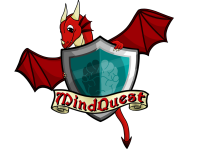 MindQuest Challenges
Introduction (online, grades 2-3 and grades 4-5)
NEW: Updated ONLINE Version of MindQuest Groups for High Potential Students
Does your child need a boost of resilience during this crisis and tools to help complete schoolwork at home with more calmness and attention?
Would it help your child to be in a group of other gifted, creative, 2e children who are all working on overcoming the challenges right now?
Does your child need a little boost each week to help them feel more motivated and focused on practicing being in control and calm?
MindQuest: Stepping Up To Challenges 
groups were created by Anne Tyler, LMFT and have been held in the Twin Cities in Minnesota for several years. These popular groups have a uniquely dynamic games-based format designed to engage intense and sensitive gifted students to develop executive functioning skills. Rave reviews and results keep these groups going and growing!
These groups have now been adapted and updates with fun and engaging learning activities for the new world of ONLINE LEARNING happening around the world during COVID-19. 
MindQuest Challenges is an educational and fun introduction to skills that help children calm down, stay in control and pay attention. We will also talk about emotional coping skills during stressful times. If you and your child are ready for more intensive goal work, see Game On! Intensive group.
More than ever, children need emotional coping skills and tools to help them regulate their emotions, behavior and attention while they are at home trying to complete schoolwork and cope with stress. Special strategies will be discussed to handle the intense and sensitive feelings and reactions that gifted children may experience during this time. Special attention will be brought to strategies and tools to help them complete their schoolwork at home and even take on extra projects of great interest to them.
Executive functioning skills practiced in Challenges group sessions: Research-based strategies to improve emotional/behavioral regulation (self-calming), paying attention, emotional coping skills and resilience under stressful circumstances.
Beginning October 2020 MindQuest groups will be online by videoconferencing. MindQuest: Stepping Up to Challenges groups will be offered for children in grades 2-3 and 4-5.
Additional topics and areas of skills development:
Resilience Practices – Boosting their ability to endure stress, reset, recover and keep moving forward
Mindfulness practices – self-calming and mindful listening, talking and attention while participating over video-conferencing with school, family and friends
What is a Challenge? How to handle the frustration of non-preferred tasks, especially during the school-at-home mandate
Unique intensities, sensitivities and sensory challenges, and the social and emotional needs of gifted individuals
Brain science of learning, stress reduction and promoting happiness and confidence
Included in the fees:
Six (6) group sessions of 1 hour each for child and parent/caregiver participants.  A parent/caregiver is required to attend the videoconferencing session.
Parents/caregivers will receive extensive supportive materials if they would like to review and practice the skills and strategies, if desired.
My child "looked forward to going every week- he liked it! He also thought it was cool to learn about the different parts of the brain."
It was helpful to learn "how the brain works and why he feels certain ways, then showing choices for reacting differently."
It was helpful to "Understand how his brain works and knowing that he is not alone."
My child "is helping his sister calm down when she gets frustrated, and using positive self-talk."