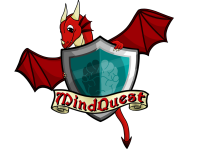 MindQuest:
Stepping Up to Challenges
Grades 2-3 and 4-5 groups
This popular introductory groups has a uniquely dynamic games-based format designed to engage intense and sensitive gifted students to develop executive functioning skills. Executive functioning skills practiced in this group include research-based strategies to improve emotional/ behavioral regulation (self-calming), paying attention and flexibility and dealing with anxiety and stress. Special topics will be discussed relating to coping with the pandemic.
MindQuest:
Game On!
Grades 4-5
If you are ready for intensive goal work to "get stuff done" in the pandemic school year, then Game On! is for you.
MindQuest: Game On! is the most intensive group offered by MindQuest. Each participant and their parents/caregivers will set individualized goals and receive support to accomplish those goals. Groups sessions will include work with executive functioning skills of self-regulation of emotions and behavior, reducing impulsivity, increasing task initiation and improving organization.
MindQuest:
Transitions
Middle School
Grades 6-7
MindQuest Transitions groups support students and their parents/caregivers to develop an action plan to manage schoolwork challenges, improve communication skills and increase self-directedness. Students will learn how to develop self-advocacy skills, practice problem-solving strategies and increase motivation.